Someone should have already noticed the new beta version on Google Play (sorry F-Droid users) which, among other things, has support for a new registration method. The registration provider is now backed by a custom-made API made for us by the JMP.chat guys and offered it for free. For that we are grateful and you also should be because it made Kontalk cheaper - remember the biggest costs are the SMS and calls we use to verify your phone numbers. You will see a "Powered by" sign with their logo: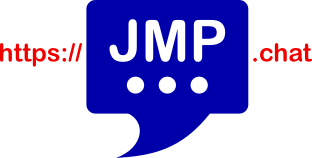 JMP.chat is a service that offers you a real phone number to use with an XMPP account. You can send and receive SMS and calls through your favorite XMPP client. Go take a look at their site!
This provider is currently available only in our test instance. In order to test it, you have to change the server (while no account are registered: Kontalk settings > Manual server address):
prime.kontalk.net|zeta.kontalk.net:7222

This is a call for testers. We prepared debug builds of Kontalk, both basic and googleplay versions, for you to test with this new registration method. It will install alongside your existing installation with a different icon so you can distinguish it from the original one. Set the above server address and you'll register an account on our test server which is completely separated from the production server, but it works in the same way.
Enough with the talking! Here are the testing packages:
http://astra.casaricci.it/public/Kontalk-4.0.4-preview-239-basic-debug.apk
http://astra.casaricci.it/public/Kontalk-4.0.4-preview-239-googleplay-debug.apk
Be sure to change the server address before trying to register, otherwise you'll overwrite your original kontalk.net account (the one in the production server) and the original will fail to login.
You may provide feedback here in this post and ask any question or doubts you may have.
Thank you!!!